Above we have a newly sprayed wall. The cellulose insulation is tight and flush with studs. NO EMPTY SPACE
These photos compare wall spray cellulose and open cell foam. If installed correctly open cell foam, (on the right) has the same R value as cellulose. On the left we have a wall done by Happy Home Insulation 8 years ago. It still completely fills the wall with no cracks or settling at all. Most foam jobs look like the one on the right, full of empty space and holes for moisture to collect and for air to escape. Foam is not the "magic fix" for energy efficiency. On the contrary, you can install an environment friendly, completely safe insulation that quickly begins paying you back for a third of the cost to foam your house.
Cellulose Insulation - best value for most wall applications. Sprayed cellulose flows around wiring and plumbing and fills irregular voids by over-spraying them, then trimming flush.
Sprayed Cellulose Insulation - Higher R Value than Open Cell Foam
Many people are building more energy efficient homes by choosing cellulose or foam insulation. Both options are superior to fiberglass IF INSTALLED PROPERLY & to the correct R value. (Most building experts agree that foam is good but it must be tested with a blower door to locate and repair air leaks.)
Cellulose & open cell Foam are same R value IF foam is installed flush with studs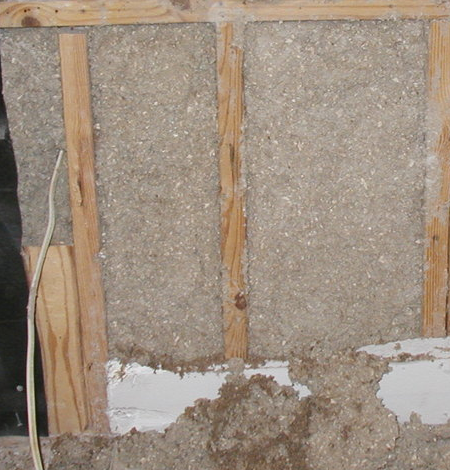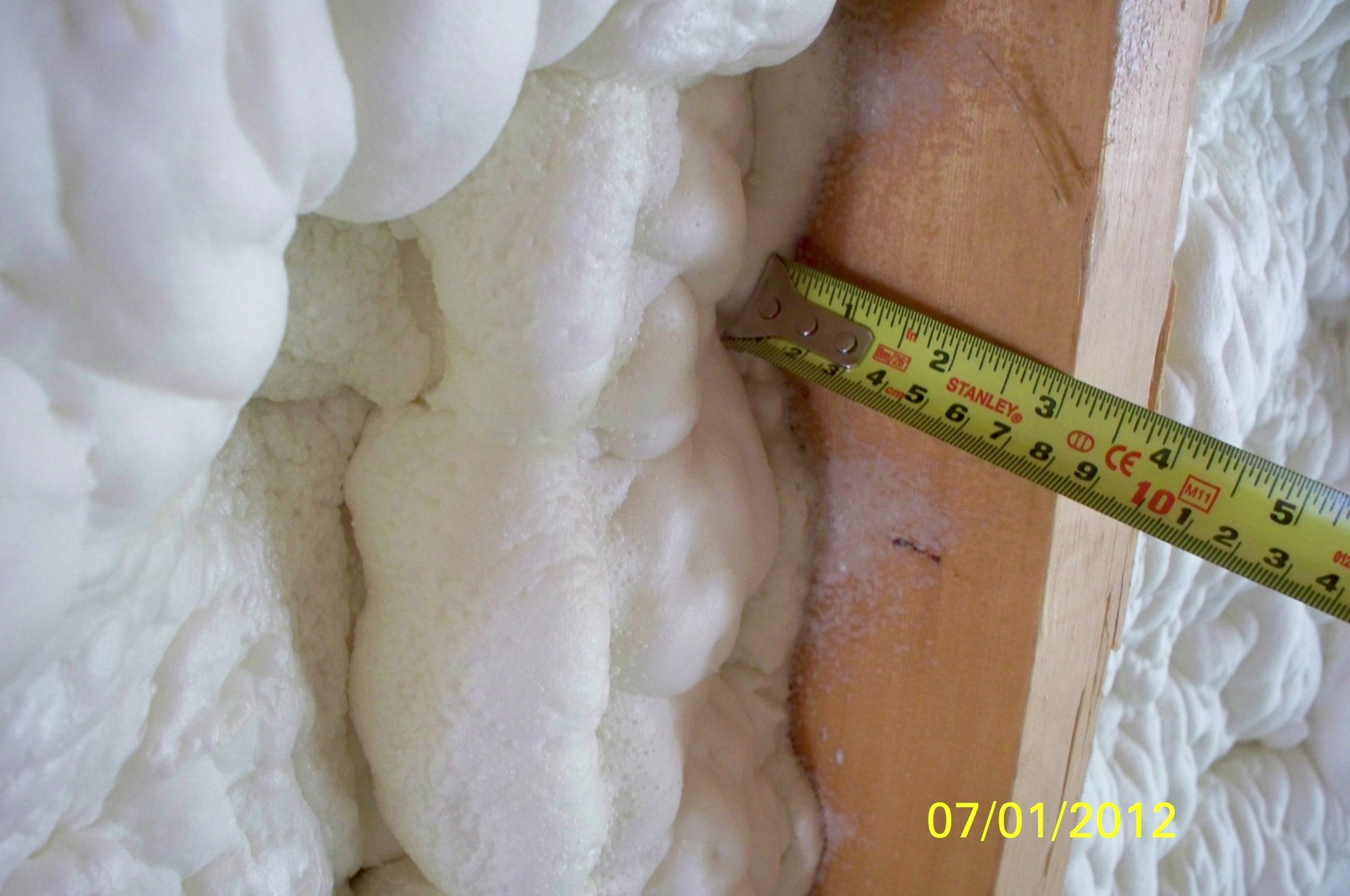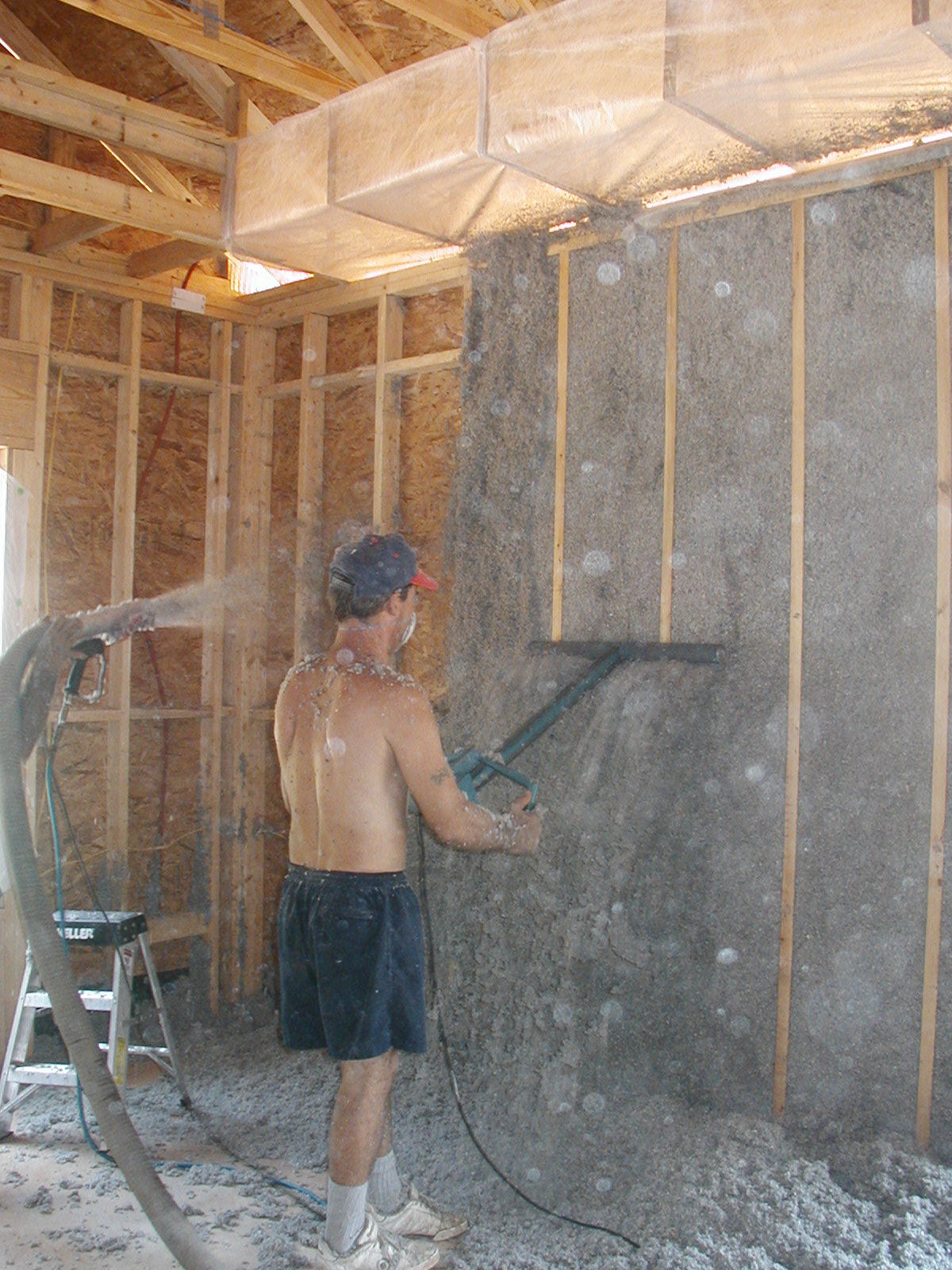 Read review of Wallspray
(click)
Debbie Coleman
(Architect)
My experience:"$100 per month "
Cellulose Performance Stands the test of TIME!!

This wall was opened up FIVE YEARS later for remodeling. The wall is still filled completely and the cellulose is still tight around wiring and studs. No settling and still provides same R Value as day of installation. Delivering consistent insulation results year after year!
CALL NOW to get a free quote on YOUR HOUSE TODAY!!! 251-438-4814