For Insulated Vinyl Siding visit servicesiding.com
For Energy Star Replacement Windows CLICK HERE
FOR YOUR PROTECTION
Licensed (Alabama State License)
Bonded
Insured (2 Million Liability)
Workmen's Comp
BBB Care Program
Energystar Home Ally
Phone: 251-438-4814
Email: hapinsul@bellsouth.net
MOISTURE BARRIER -Reflective Bubblewrap has a true R-16 w/ airspace of 2 x 6 floor; insulates the joists & retards air movement
Floors / Crawlspaces
According to the U.S. Department of Energy, "If you properly insulate your crawl space—in addition to air sealing and controlling moisture, you will save on energy costs and increase your home's comfort."
Crawlspace with open-weaved fiberglass batts
traps moisture
in flooring causing buckling
& falling insulation.
dirt reveals air infiltration.
Is this what you want?
Crawlspace with closed-cell spray foam.
Foam retards air infiltration and moisture.
BUT in Many Cases FOAM Will VOID YOUR TERMITE BOND
"Thanks for installing our floor insulation. Since the installation, we have noticed that the floors are warmer and outside noises are not as loud. The most interesting difference, however, is that we no longer get smoke in our house when our neighbor uses his chimea..." Read More...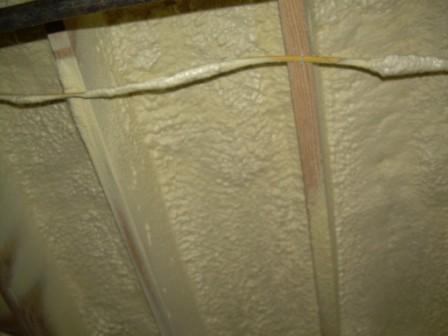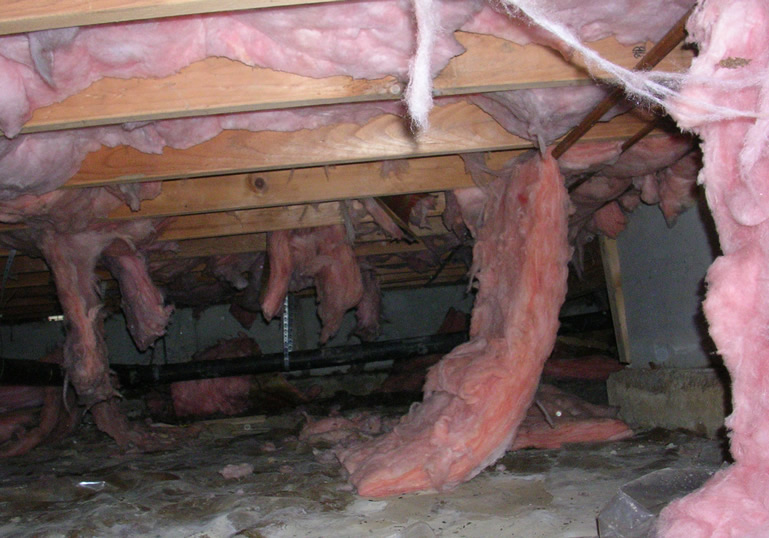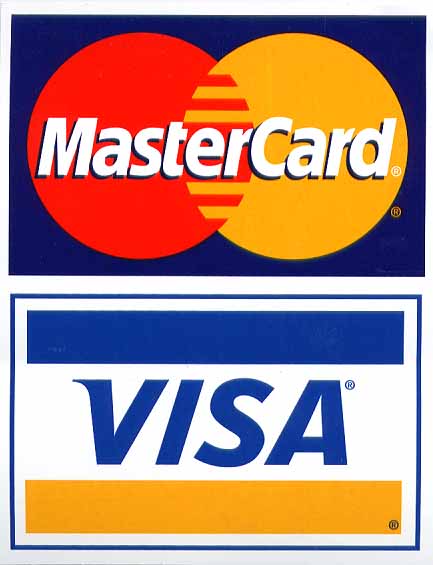 REFLECTIVE BUBBLE INSULATION
reflects heat back into the home during winter

keeps the heat out in those hot summer months

significantly

retards moisture in the floor

that can lead to mold growth & floor buckling!
dramatically

reduces air infiltration

It uses NASA technology to protect your floors!!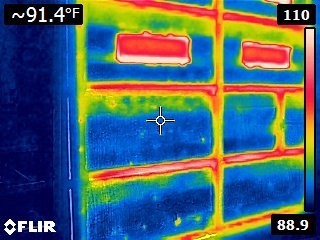 Infrared of warehouse door W/ Reflective Bubblewrap!
( -sun hitting on outside of door )
Red is heat / Blue is much Cooler!